Terms of Membership

Terms of Membership


By purchasing a Legal Authority membership and/or services (hereafter "Service") from us you acknowledge and agree to the following terms and conditions:



You agree not to reproduce, duplicate, copy, sell, resell or exploit for any commercial purposes, any portion of the Service, use of the Service, or access to the Service. The material on the Service is for the private, non-commercial use of members only. Any other use is prohibited.


You are responsible for notifying Legal Authority of any change in your mailing address, billing address, phone number or email address. Changing the information in the resume and cover letter documents is not sufficient to notify us of your change in address. Any errors in shipping due to your failure to notify Legal Authority will result in an additional shipping charge, determined at that time.


You agree not to use the Service to:



Impersonate any person or entity, including, but not limited to, another individual in search of a legal position;


Upload, post, email or otherwise transmit any content that you do not have a right to transmit under any law or under contractual or fiduciary relationships (such as inside information, proprietary and confidential information learned or disclosed as part of employment relationships or under nondisclosure agreements);


Upload, post, email or otherwise transmit any content that infringes any patent, trademark, trade secret, copyright, publicity, privacy or other rights of any party;


Upload, post, email or otherwise transmit any content that contains software viruses or any other computer code, files or programs designed to interrupt, destroy or limit the functionality of any computer software or hardware or telecommunications equipment; or


Interfere with or disrupt the Service or servers or networks connected to the Service, or disobey any requirements, procedures, policies or regulations of networks connected to the Service.



You acknowledge and agree that Legal Authority may preserve your personal information and may also disclose this personal information if required to do so by law or in the good faith belief that such preservation or disclosure is reasonably necessary to: (a) comply with legal process; (b) enforce the terms of membership; (c) respond to claims that any of this personal information violates the rights of third-parties; or (d) protect the rights, property, or personal safety of Legal Authority, its clients and the public. Additionally, you acknowledge and agree that at any time Legal Authority may disclose other personal information as described in our website's then-current Privacy Policy, under the opt-out rules described therein.


Upon agreeing to purchase the Service, your credit card will be billed the entire amount in full. The amount will be determined by a conversation with a Legal Authority Advocate, and you will be informed of the total cost before the amount is charged. We will send you an email confirming the charge to your credit card and detailing the services you have purchased from us. Upon completion of the purchase transaction, you understand that you have entered into a binding contract with Legal Authority as of the date of the transaction.


The Membership Fee of $99.00 is a one-time fee that entitles you to the no-additional-charge benefits that we provide to our members from time to time for as long as you wish.


While we make every effort to verify all publicly available information regarding the employers in our database, employer information is constantly changing. We, therefore, neither warrant nor accept any responsibility for the accuracy of the information made available by employers regarding their businesses - including, among other things, information regarding their office locations, practice areas, number of employees and revenues and other financial information. The following statement is required per California statute: NO VERBAL OR WRITTEN PROMISE OR GUARANTEE OF ANY JOB OR EMPLOYMENT IS MADE OR IMPLIED UNDER THE TERMS OF THIS CONTRACT.


Returned mail policy. While we make every reasonable effort to ensure that the information in our database is current, employers may move, merge, dissolve, or otherwise change their contact information prior to our reasonable ability to update our employer contact database. As such, you agree to allow us to correct returned letters and resend them to you in accordance with the procedures we implement from time to time. We guarantee that we will provide a substitute mailing for each mailing that is returned because of an incorrect address; provided that you have followed our procedures - which may, among other things, include asking you to forward to us all returned letters (at no cost to you) within 180 days of the date of sale. If you choose not to follow our procedures for returned letters, we may not be able to provide a substitute mailing. Under no circumstances will we be responsible for (and under no circumstances will we issue a refund or credit for) correct letters that you decide (for whatever reason) not to send, or for letters returned to you but not received By Legal Authority within 180 days of the date of sale. Under no circumstances will you be entitled to a refund or credit for any letters with correct contact information that fall within the scope of the search criteria that you provide to us.


YOUR RIGHT TO CANCEL

You may cancel this contract for employment counseling services, without any penalty or obligation, if notice of cancellation is given, in writing three business days from the date that you sign up for employment consulting services. To cancel this contract, just mail or deliver a written, signed and dated copy of the cancellation described below, to Legal Authority at P.O. Box 704, 43 East450 North, Ephraim, UT 84627. Such notice must be post-marked NOT LATER THAN MIDNIGHT ON THE THIRD BUSINESS DAY AFTER YOU ENTERED INTO THIS AGREEMENT.

Your cancellation NOTICE should state:

"CANCELLATION NOTICE:

I hereby cancel my subscription to your service, first entered into on ______________ (enter transaction date).

__________________________________ Date: _____________"
Signature

No refunds will be granted for any reason after the expiration of the cancellation period.


Notices to you may be made via either email or regular mail. Legal Authority may also provide notices of changes to the Service or other matters by displaying notices or links to notices to you generally on Legal Authority's website at www.legalauthority.com.


Legal Authority may provide its valued members the opportunity to register for account updates, news, and marketing information delivered via text messaging and other wireless devices such as mobile phones. In the event that Legal Authority offers these services, you may provide your consent to receive such information from Legal Authority either when registering or by contacting us at any time.

Members who register for any Legal Authority wireless marketing services acknowledge, understand and agree that they will likely be charged by the user's wireless carrier for all messages sent to the user from Legal Authority. Standard messaging rates will apply, unless noted otherwise. Under no circumstances will Legal Authority or any of its affiliates be responsible for any wireless email or text messaging charges incurred by a member or by a person that has access to a member's wireless device, telephone number, or email address.

You hereby understand, acknowledge and agree that Legal Authority may, in its sole discretion and without liability to any member, terminate any specific wireless update services or all wireless update services at any time without advance notice. Legal Authority may provide notice of new services or termination or changes in services on this website.


You hereby warrant and represent that you are at least eighteen (18) years of age (21 in some jurisdictions) and have the legal capacity to enter into agreements of this nature.


This constitutes the entire agreement between you and Legal Authority and governs your use of the Service, superseding any prior agreements between you and Legal Authority. You also may be subject to additional terms and conditions that may apply when you use affiliate services, third-party content or third-party software.


You agree that any and all disputes, controversies or claims arising under or in any way related to your relationship with Legal Authority, including fraud in the inducement, or relating to the general validity or enforceability of any of the provisions hereof, shall be governed by the laws of the State of California without regard to its conflict of law provisions. If a dispute arises that is required to be adjudicated in court, you and Legal Authority agree to submit to the personal and exclusive jurisdiction of the courts located within the county of Los Angeles, California.


The failure of Legal Authority to exercise or enforce any right or provision of these terms of service shall not constitute a waiver of such right or provision. If any provision of the terms of service is found by a court of competent jurisdiction to be invalid, the parties nevertheless agree that the court should endeavor to give effect to the parties' intentions as reflected in the provision, and the other provisions of the terms of service remain in full force and effect. You agree that regardless of any statute or law to the contrary, any claim or cause of action arising out of or related to use of Legal Authority or the terms of service that you may have must be filed within one (1) year after such claim or cause of action arose or be forever barred.


While Legal Authority does offer a discounted rate of $1.95 per contact for all orders of over 500 contacts, such only applies when the 500 plus contacts are all ordered at the same time. "Add-ons" to orders are not considered part of the original order for purposes of the discounted rate of $1.95 per contact. All "add-ons", even those that when added to the original order cause the total number of contacts ordered to equal greater than 500, will be purchased at a rate of $2.95 per contact.


We may change these Terms of Membership at any time. You can review the most current version of these terms by clicking on the "Terms of Membership" hypertext link located at the bottom of the pages on our website. You are responsible for checking these terms periodically for changes. If you continue to use Legal Authority's services after we post changes to these Terms of Membership, you are signifying your acceptance of the new terms.




Sign up for a "

Free

, No Obligation Resume Critique" and "

Free

Market Evaluation". Let us tell you how much potential you have!


We're confident that our services will work for you. If not, then we will give you $1,000 in

FREE

services. Explore this Exclusive Guarantee Now!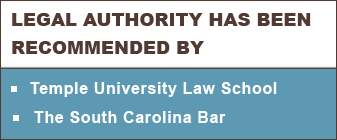 Reviews
What Our Clients Are Saying
I was determined to get out of the city and find a small town to make my home, but there is no way I would possibly have found a job here without your incredible service. You truly have EVERY law firm...
- J.K.

I was a JAG attorney in Virginia, and Legal Authority got me a real estate job in New York City despite my lack of experience. Well, 580 letters later, I got three interviews and two offers. This is a...
- Sheila S.

Thanks for your help! I just received the documents yesterday and only made a few changes. I was able to finalize them yesterday evening and send them off to Production with confidence. I really thou...
- H.P., Chatham, N.J.

MORE



Featured Advice
Featured Advice

5 Biggest Attorney Job Search Mistakes
Attorneys and law students are one of the most ill-informed groups of people there are when it comes to conducting a job search. MORE

Legal Authority Outplacement Program
Give your attorneys the most opportunities.
Making economic or strategic adjustments in personnel can be a tough decision for any firm... MORE

Law Student Wins with Legal Authority
How a highly successful Manhattan law firm associate auctioned himself off to the highest bidder... MORE

For Employers
Legal Authority's Comprehensive Employee Outplacement Program.
Give your attorneys the most opportunities. MORE


Our Database and Technology
Legal Authority's Comprehensive Database and Advanced
Search Engine. MORE

National Advertisement
Legal Authority and National Media
Take a sneak peek at the marketing strategies of Legal Authority. MORE





Get the best legal jobs through Legal Authority.
Click here to understand the simple process and utilize our services to the maximum.


Get on Track
Get on Track




Articles By Harrison Barnes From
BCG Attorney Search