Legal Authority Works for Law Students

Legal Authority Works for Law Students

Quite frankly, Legal Authority is not something that every law student in the United States should be using. And not every law student Legal Authority works with gets a job using our service.

However, thousands of law students do get jobs using our service each year. We work with well over 100 law students per week who are seeking their first position. Our service is comprehensive: Our attorneys counsel law students about appropriate positions for them to apply to, rewrite their resume and cover letter, and provide them with professionally printed cover letters and envelopes to sign and mail. The average cost of our service is most often less than $500 for every law student we assist.

Our attorneys generally spend at least an hour talking with each individual law student and then several hours redoing their resumes and cover letters. In addition, we spend far in excess of $1 million each year maintaining a database that contains the information students need to apply for jobs: What type of practice areas is the student interested in? What type of employer does the student want to work for—a law firm, the federal or state government, a public interest organization, a corporation? Where does the student want to live? What size law firm does the student want to work for?

Certainly on-campus interviewing, relationships with employers and other means are good ways for your students to get jobs—they always have been and always will be. However, we believe that our service is a profoundly effective way to ensure that law students find the precise job they are looking for when this job might not be available from more traditional sources. There is strength in numbers and because thousands of students use our service each year, we are able to offer a service far more effective than many law schools have the time or the money to offer.




Sign up for a "

Free

, No Obligation Resume Critique" and "

Free

Market Evaluation". Let us tell you how much potential you have!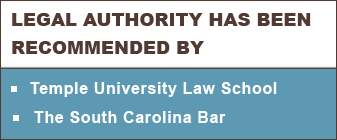 Reviews
What Our Clients Are Saying
Some people said that because I went to a top-10 school, I didn't need any extra help outside of the career services office (actually, I think those people worked for the career services office). But ...
- Cara

Three strikes: bottom-tier school, practically no legal experience, no bar admission. Yet, I got two interviews and counting. Your service is truly awesome, and I will recommend it to all my friends.
- M.H.

After sending out 20 plus resumes, I had two interviews: one from [College], and all other colleges replied by saying they would forward my resume to their correspondent business colleges. [University...
- Guadalupe

MORE



Featured Advice
Featured Advice

5 Biggest Attorney Job Search Mistakes
Attorneys and law students are one of the most ill-informed groups of people there are when it comes to conducting a job search. MORE

Legal Authority Outplacement Program
Give your attorneys the most opportunities.
Making economic or strategic adjustments in personnel can be a tough decision for any firm... MORE

Law Student Wins with Legal Authority
How a highly successful Manhattan law firm associate auctioned himself off to the highest bidder... MORE

For Employers
Legal Authority's Comprehensive Employee Outplacement Program.
Give your attorneys the most opportunities. MORE


Our Database and Technology
Legal Authority's Comprehensive Database and Advanced
Search Engine. MORE

National Advertisement
Legal Authority and National Media
Take a sneak peek at the marketing strategies of Legal Authority. MORE





Get the best legal jobs through Legal Authority.
Click here to understand the simple process and utilize our services to the maximum.


Get on Track
Get on Track




Articles By Harrison Barnes From
BCG Attorney Search