Advice

Your Options

Starting a Career as a Real Estate Lawyer



The real estate lawyer has a job of aiding in each transaction of the real estate deal. They provide the legal backing for decisions, contracts, title changes, and legal court changes of the process. The job is complex, with a great deal of opportunity for advancement and a wide range of positions available. For those individuals considering a career as a real estate lawyer, it is highly possible to secure employment in a number of different areas. Individuals should expect to work business hours, and some off hours. They will spend a good deal of their time in an office, working for a real estate broker or as a private attorney. These real estate legal jobs do require somewhat of a unique background and training.

Job Overview

Finding legal jobs for real estate attorneys is not difficult to do, as there are a good number of job listings out there. This job entails a great deal of education. An applicant must hold a legal license to practice law in the state they are working in. They must also have a real estate background. This often includes two years of study (often done concurrent to their legal training) in the area of real estate law. This will include state laws and virtually all aspects of real estate agent law and brokerage law. Most of these attorneys will work in one form of real estate or another. This requires a solid knowledge base of the buying and selling of real estate law, legal requirements of manage property, contracts and title searches, as well as other aspects of real estate legal jobs.

Requirements often include:


Membership in the state's bar association (those with legal degrees outside of the state where they plan to apply will need to obtain the legal right to practice law here.)
Be in good standing with the state's bar association
Have experience in the real estate industry, legally or as an agent
Have an understanding of real estate contracts, lease review, negotiation processes, and potentially both commercial and residential loan applications
Be a title agent, while the real estate attorney does not have to be a title agent, many businesses prefer to hire an attorney that is so they do not need to contract out these services to another individual. This too requires state approval
May manage some in an office setting but this is unlikely unless the attorney hires a secretary or other professional to aid them in the office.
Full time employment is usually necessary though some real estate attorneys do work part time privately and aid several businesses with their real estate legal needs.


Day-To-Day Work

The day-to-day work of a real estate lawyer will include numerous duties. There are a variety of settings that these attorneys may work in. Some are hired by real estate brokers. The broker and their agents will use the services of the real estate attorney regularly for contract filing, real estate sales and listings and for the process of transferring property from one individual to the next. Most in house positions like this will require a good deal of experience and a working background in real estate sales methods.

In addition to this, some of the best legal jobs can come of real estate attorneys who work for themselves. These are private attorneys who provide their services to a good number of businesses and individuals. For example, they may work with an individual selling their own home. They may also work with a business that is purchasing property and needs legal representation in doing so. They may have multiple clients they work with on a regular basis and other clients they work with whenever there is a need.

Some real estate legal jobs also involved property management. Property managers often require the services of a real estate attorney to manage their legal conflicts, buying, selling and other transactions. It is common for a real estate attorney to rewrite contracts for tenants, write up legal forms for termination of leases and to handle a title search on a potential property that the company wishes to purchase.

Job Outlook for the Future

Real estate legal jobs will always be important positions. Regardless of the industry's movement, the job of an attorney to file foreclosure papers, to enable a short sale and to do other tasks is always warranted. Finding legal jobs in this field is possible. Many brokers are downsized and this has meant that some attorneys have lost those positions. Yet, the industry is not necessarily based on the housing market specifically. Commercial sales, management positions and the increase in private property owners have helped to drive up the need for additional attorneys in this field.

Those working in private practice may find that they have the largest demand currently as many companies are outsourcing work to these attorneys instead of hiring a fulltime attorney to hold the position. These are some of the best legal jobs as they allow individuals interested in the real estate market to do something they enjoy while working to build a successful career in law. Real estate jobs as real estate attorneys will continue to be important in the coming years as more people purchase homes, start businesses, become property owners, and buy and sell property for any other reason.






"Show us you are alive! We want to hear your thoughts. Please comment on this article (below)!"



The article is very helpful. I am looking for a languge/paragraph to elaborate on the law degree that a real estate broker has; and how the law backgroung would set the broker apart from other brokers in helping clients in their real estate transaction and investments. Can I get help on this? Thank you

Posted by: Sarah

Add Comment | View All Comments
















Sign up for a "

Free

, No Obligation Resume Critique" and "

Free

Market Evaluation". Let us tell you how much potential you have!


We're confident that our services will work for you. If not, then we shall offer you $1,000 in

FREE

services.Explore this Guarantee Period Offer Now!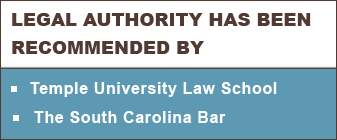 Reviews
What Our Clients Are Saying
I wanted to do human rights law and couldn't get noticed. Now, I have two interviews with firms that rejected me when I was doing this myself. You guys did an amazing job. Thank you so much.
- Ryan

I can't believe I got a job in New York City when things are so tough. It took a lot of letters, but, frankly, I am just happy that I was able to overcome going to a bottom-tier school. I referred the...
- Rob

Just an update: I've had three firms contact me. One for a position I wasn't interested in (ERISA), and two of which I've already had a formal phone interview. Of those two, I haven't heard back from ...
- Patrick S.

MORE


Options
Your Options

Getting an In-House Position
Myth Versus Reality for Law Firm Jobs
Myth Versus Reality for In-House Jobs
Myth versus Reality: Law School Professor Jobs
Myth Versus Reality: Federal Clerkships, State &...
Myth versus Reality: Prosecutor Jobs
Pro Bono Legal Work and Your Legal Career
Give Yourself the Most Options
Major Practice Areas Analyzed

Starting a Career as a Real Estate Lawyer

MORE ADVICE IN THIS CATEGORY

Featured Advice
Featured Advice

5 Biggest Attorney Job Search Mistakes
Attorneys and law students are one of the most ill-informed groups of people there are when it comes to conducting a job search. MORE

Legal Authority Outplacement Program
Give your attorneys the most opportunities.
Making economic or strategic adjustments in personnel can be a tough decision for any firm... MORE

Law Student Wins with Legal Authority
How a highly successful Manhattan law firm associate auctioned himself off to the highest bidder... MORE

For Employers
Legal Authority's Comprehensive Employee Outplacement Program.
Give your attorneys the most opportunities. MORE


Our Database and Technology
Legal Authority's Comprehensive Database and Advanced
Search Engine. MORE

National Advertisement
Legal Authority and National Media
Take a sneak peek at the marketing strategies of Legal Authority. MORE




Get the best legal jobs through Legal Authority.
Click here to understand the simple process and utilize our services to the maximum.


Get on Track
Get on Track