Legal Authority has helped literally tens of thousands of law students and attorneys find employment throughout North America. Since our beginnings in the year 2001 we have been the world leader in helping attorneys find employment through self-marketing themselves.




About Legal Authority



It's How Attorneys Get Jobs
Targeted Mailing for Attorneys

Headquartered in Pasadena, California, with a second office in Irvine, California, Legal Authority is America's premier targeted mailing job search company for law students and attorneys.



Legal Authority has assisted thousands of attorneys and law students with their job searches.
Legal Authority researches legal employers and prepares compelling application materials for law students and attorneys.
Many clients of Legal Authority have received in excess of 10 offers after trying other methods to find jobs without success.
Legal Authority is so confident in its method of getting law students and attorneys jobs, that it offers a $1,000 guarantee.



Legal Authority is the largest portal of
legal employment opportunities in the world.
Legal Authority helps you tap into a job market your peers and job boards do not even know exists. Legal Authority clients have proven thousands of times over that almost all legal hiring organizations hire people who approach them looking for jobs-regardless of whether or not the employer has an advertised position. Our clients also know that not all legal hiring organizations advertise their positions. Because of this, Legal Authority is able to benefit our clients in a way job boards, recruiters and others simply cannot match.

Legal Authority assists attorneys and law students in initiating customized, targeted mailings to groups of legal employers in areas they are interested in working. After a comprehensive market evaluation, our professionals will redo your resume, cover letter, LinkedIn© profile and prepare a customized mailing to the hiring contacts inside the legal hiring organizations you are interested in applying to.

The Legal Authority process works. Since starting in the year 2001, we have assisted tens of thousands of attorneys throughout the years. Does our process work for everyone? Of course not. However, in the substantial number of cases if you follow our recommendations you are going to be far better off than if you did not.

Legal Authority is a name you can trust: We are part of the Employment Research Institute group of companies which is one of the larger career companies in the world.







Legal Authority's parent company, Employment Research Institute, owns 12,900 square feet on the second floor of this building at 200 South Lake Avenue as well as a building housing its data center and another office across the street.




Legal Authority's Pasadena, California offices.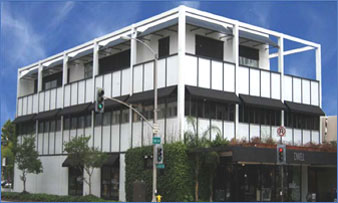 We are located on the second floor of this building at 202 S Lake Ave Unit 250 in Pasadena, California.