A. Harrison Barnes

A

re you among the many job seekers who are contemplating whether you should waste time job searching during the holiday season? If you are, I advise you to start job searching. If you've already started job searching, then continue to job search. Contrary to what many job seekers believe, hiring does not come to a halt during the holidays. Hiring may slow down a little, but it still goes on. Employers still have needs for their businesses, and they must continue to fill those needs.

Additionally, there are great benefits to job searching during the holidays. These benefits include that:



There is reduced competition among job seekers. Since most job seekers put their job searches on hold, there is less competition for jobs. Since there is less competition, this increases your chances

at

landing a job.
More executives and hiring persons are in good spirits during the holidays. Their good spirits make them more open to networking and interviewing.
The holiday season is a great time for networking. There are many parties and events during the holiday season. Take advantage of this and mention your job search. You never know who may be able to help you in your job search.
Professionals tend to change jobs, retire, and earn promotions more during the months of November and December. Therefore, hiring persons will be looking to replace these professionals.

Remember, even during the holidays, the is no holiday for job searching.




Sign up for a "

Free

, No Obligation Resume Critique" and "

Free

Market Evaluation". Let us tell you how much potential you have!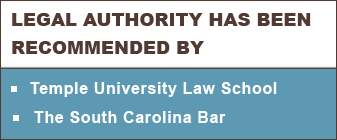 Reviews
What Our Clients Are Saying
IT WORKED! I am so excited. About four weeks ago, I got a job paying 40% better! You guys were right on the money...515 letters, four interviews, (I rejected two without going) and ONE great job. And ...
- R.R.

Please put this on your site, because I think it can help others. I struggled through school at a bottom tier school with great difficulty. I am 43 years old, wife and mother, and while I was studying...
- Linda

I was worried that, after paying a grand, I wouldn't get results from mailing 654 letters. Well check this out: I put them all in the mail on Tuesday (9/2), had a call back that Thursday (9/4), an int...
- Aaron

MORE



Featured Advice
Featured Advice

5 Biggest Attorney Job Search Mistakes
Attorneys and law students are one of the most ill-informed groups of people there are when it comes to conducting a job search. MORE

Legal Authority Outplacement Program
Give your attorneys the most opportunities.
Making economic or strategic adjustments in personnel can be a tough decision for any firm... MORE

Law Student Wins with Legal Authority
How a highly successful Manhattan law firm associate auctioned himself off to the highest bidder... MORE

For Employers
Legal Authority's Comprehensive Employee Outplacement Program.
Give your attorneys the most opportunities. MORE


Our Database and Technology
Legal Authority's Comprehensive Database and Advanced
Search Engine. MORE

National Advertisement
Legal Authority and National Media
Take a sneak peek at the marketing strategies of Legal Authority. MORE





Get the best legal jobs through Legal Authority.
Click here to understand the simple process and utilize our services to the maximum.


Get on Track
Get on Track




Articles By Harrison Barnes From
BCG Attorney Search