Reviews

What Our Clients Are Saying
Legal Authority has helped thousands of attorneys and law students find new opportunities and new careers throughout the country. You would think that we have heard every possible story by now, every set of circumstances that led to success; but no, we haven't. Every client is different, and each one spins a different tale of his or her job search—pitfalls, promising opportunities, and philosophies.

Legal Authority would like to share some of these stories with you. While these can't indicate the level of success that you will necessarily have in your job search, they are certainly an indication of how people like yourself have felt about our service and product. Hopefully your letter can join these ranks soon!



Dealing with customer service is easy

I just wanted to email and say THANK YOU!! I don't know if you remember me, but I used that other company to do a mailing and it was so bad that I was about to give up completely and move back home with my parents. You were very helpful over the phone and I felt like you really listened to me and counseled me on my issues. You were right, too - all I needed was to get something of higher quality to the right firm at the right time. So far, I've gotten four interviews, and I only sent the letters out a week ago. This is GREAT! I'll keep you updated as I go on the interviews, too.
-S.B.
Legal Authority really worked well for me. My Employment Advocate was great. He gave me really sound advice about my resume and cover letter. The writing process took a while, but went very well, and my resume and cover letter looked great. I got a job offer from one of the contacts, and when I called my Employment Advocate, he gave me great advice about negotiating. I am now working and would definitely recommend the service to my colleagues.
-Dana
I'm never listening to my Career Services Office again!! Not only did they tell me that Philadelphia was such a bad area that I am going to have a hard time finding a job, they also said that instead of paying for a service, I should do this on my own! Ridiculous - you guys did work with my resume and cover letter that I never would have, and it was a lifesaver. I didn't have to try to gather data from places like Martindale every weeknight - you guys just helped me reach 300 employers in less than two weeks! … I've gotten two interviews already, and one of the firms had just lost an associate the day before they got my resume, so they hadn't even started looking for someone and my resume was in the right place at the right time!
-David
+ read more




Legal Authority is effective

After reviewing my completed cover letter and resume, I couldn't believe the difference Legal Authority made! I finally feel confident about my credentials and my ability to find a job. Thank you, Legal Authority, for making me look so good.
-William F.
As a second-year law student at a top-20 law school, I was pretty sure that my career services office had my job search covered. I found out, after on-campus interviewing netted zero interviews, that I was wrong. I'm glad I used you guys. Out of the 250 or so letters I sent out, I got more interviews than I expected, but that wasn't the really surprising part. I got NINE job offers! I've got a great summer job that will definitely lead into a position once I graduate. I can't thank you enough. You guys really did a great job!
-Christine B.
I was very, very hesitant about Legal Authority. It sounded like a good idea, and the marketing seemed great. Still, I was afraid that that was all that it was--just marketing. So I talked to an Employment Advocate and then waited about a week before getting started. During that week, I asked everyone I knew about Legal Authority. What finally helped me with my decision was that an associate at the law firm that I was clerking at told me that he used Legal Authority. I did not even tell him that I was looking for a job, but when he heard that I was, he called me in the office and told me about "the best-kept secret." He said Legal Authority had gotten him his last two jobs and he was planning to use them again in about six months. So I used the service and sent out 550 letters in New York. In about one week, I had set up six interviews, turned down three, and still had requests. I have just taken a job in the city of my dreams at a firm I love! Thank you, Legal Authority!
-C.B.
+ read more




Legal Authority Exceeded My Expectations

Guys, I got a job. I think I am one of your greater success stories. Here's why. I finished law school in 1994, but have never held a real associate position due to my own and my husband's military careers, being transferred all over the world--oh, and by the way, raising three kids in between! I wouldn't trade it for anything, but it was about time for MY dreams to come true. And thanks to Legal Authority, they have. This means so much to me. My life is no longer on hold.
-Amy
The service provided by Legal Authority was excellent. I am thoroughly satisfied. I received from 10-15 calls by firms seeking an interview. I went on about 10 interviews. I decided to take a position with a family law firm that is about 10 minutes from my home. I am extremely happy.
-Christopher B.
I tried my own mailing, but marketing myself did not work. The counselor I spoke with explained how sending out 20 or 30 letters randomly isn't even worth my time. I turned the reins over to Legal Authority and you helped me send out 560 letters throughout the Bay Area. I got six interviews and a solid offer. The firm is great, and I never would have found it my way.
-Jennifer R.
+ read more




Legal Authority is Much Better than other Methods of Looking for a Legal Job

I went to school in another state and was trying to break into the Los Angeles market. I had used all of my connections and talked to everyone I knew. There were lots of promises of help, but NOTHING panned out. I turned to Legal Authority as my last hope. I did a search in Los Angeles and sent out 600 letters and got eight interviews. I just accepted a position making $85,000 per year, with the promise of a raise in six months. I KNOW I WOULD HAVE NOT FOUND THIS JOB WITHOUT LEGAL AUTHORITY!!!!!
-J.S.
As a third-year law student, I tried marketing myself and got nowhere. I needed serious help to find a patent job, and my Career Services Office was useless. I used your company to send out 650 letters to patent firms, and I've gotten interviews and serious offers on the table already.
-Amy Z.
I am thrilled to inform you that after sending 225 letters, I got interviews with six employers and finally accepted an offer today with a small firm doing civil and criminal litigation. Great position, especially for a forty something recent law grad with so-so grades and no litigation experience. This firm is highly selective and never advertises openings, relying solely on referrals from colleagues. If it had not been for your services, I would never have learned of this firm; my letter landed in their office at exactly the right time, and I was the first person they interviewed. Thank you for my new career!
-R.M.
+ read more




Legal Authority Worked for Me

I mailed over 400 resumes yesterday. Today I received my first phone call to schedule an interview, less than 12 hours later!!!! I must admit, I was a little skeptical about the quick turn around time for responses as indicated by the testimonials of Legal Authority's previous customers. However, I am proud to say that the process really does work!! I will keep you posted. Thanks in advance!
-Theresa H.
Within a single week, I received several interviews and a job offer. And I still have firms calling.
-Anne L.
After sending out 500 letters, I got two interviews and one offer. All it takes is one!! Thanks for helping. Because I had very little legal experience, I kept working in ad sales during law school.
-Jeff
+ read more




Legal Authority is a Good Value for Money

I got two more calls today. This is so incredible. And ****** just sent me a letter today, asking me to call and interview as well. I've done a lot of targeted mailing before. I have never had any sort of response like this. I've gotten at LEAST 60 letters back, some very terse and two sentences, the standard thank-you-very-much-but-not-interested, but also MANY entire-page-length letters asking me to please write back later in case something opens up. The money I sent you guys was probably the best investment I've ever made. I really wanted to change jobs and get into a firm next school term, and firms are like in a bidding war for me to clerk for them or something. This is so FUN! I have five firm offers! I don't know what to DO!??? I am telling all my friends at school about you! YOU GUYS ARE SO MUCH BETTER THAN THE CAREER SERVICES OFFICE and ON CAMPUS INTERVIEWING! YOUR ADS ARE REALLY TRUE!

Thank you!

Every interview - practically - I went on was so intensely interesting.

Thanks again.
-Philip
My results are like one of those credit card commercials.
Cost of law school: $90,000.
Cost of BarBri and Bar Exam in California: $2,500.
Cost of sending out 550 resumes throughout Southern California: $1,300.00.
Receiving 10 interviews and two job offers in two weeks: Priceless.
Thanks for all your help.
-B.O.
I sent out 150 or so resumes to Colorado with your service six months ago and got three interviews and two offers. I love my firm and the job, but my wife hates the cold. I need you again; let's look somewhere warm! Please contact me soon. You guys were the best investment!
-Russ
+ read more





Sign up for a "

Free

, No Obligation Resume Critique" and "

Free

Market Evaluation". Let us tell you how much potential you have!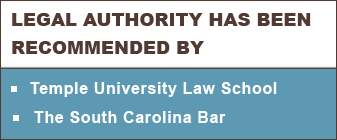 Reviews
What Our Clients Are Saying
Thanks to Legal Authority, I went from a $35K paralegal at a top firm to an actual attorney making $80K at a mid-sized firm. I'm getting to do the IP work that I wanted, and I got several interviews o...
- T.H.

Thanks for your help! I just received the documents yesterday and only made a few changes. I was able to finalize them yesterday evening and send them off to Production with confidence. I really thou...
- H.P., Chatham, N.J.

I have gotten one interview and most importantly, one job offer as a result of my Legal Authority search. I just arrived in the country from England, had no U.S. legal education whatsoever, and my mos...
- K.P.

MORE



Featured Advice
Featured Advice

5 Biggest Attorney Job Search Mistakes
Attorneys and law students are one of the most ill-informed groups of people there are when it comes to conducting a job search. MORE

Legal Authority Outplacement Program
Give your attorneys the most opportunities.
Making economic or strategic adjustments in personnel can be a tough decision for any firm... MORE

Law Student Wins with Legal Authority
How a highly successful Manhattan law firm associate auctioned himself off to the highest bidder... MORE

For Employers
Legal Authority's Comprehensive Employee Outplacement Program.
Give your attorneys the most opportunities. MORE


Our Database and Technology
Legal Authority's Comprehensive Database and Advanced
Search Engine. MORE

National Advertisement
Legal Authority and National Media
Take a sneak peek at the marketing strategies of Legal Authority. MORE





Get the best legal jobs through Legal Authority.
Click here to understand the simple process and utilize our services to the maximum.


Get on Track
Get on Track




Articles By Harrison Barnes From
BCG Attorney Search