Reviews

What Our Clients Are Saying
Legal Authority has helped thousands of attorneys and law students find new opportunities and new careers throughout the country. You would think that we have heard every possible story by now, every set of circumstances that led to success; but no, we haven't. Every client is different, and each one spins a different tale of his or her job search—pitfalls, promising opportunities, and philosophies.

Legal Authority would like to share some of these stories with you. While these can't indicate the level of success that you will necessarily have in your job search, they are certainly an indication of how people like yourself have felt about our service and product. Hopefully your letter can join these ranks soon!



Dealing with customer service is easy

Just wanted you to know that I sent out all of the resumes by the end of last week. Since then I have had six (6) interviews and just accepted a very lucrative offer with a prestigious downtown commercial litigation law firm. I interviewed with them yesterday afternoon and they made me an offer on the spot.

Law firms are still calling me today and I am the one, not them, who is writing rejection letters. Isn't that something? In my entire career, I have never had this type of response or experience.

Thank you and everyone at Legal Authority who had something to do with my success. All your effort and work is greatly appreciated.

Delmon,

I just wanted to express much greatest appreciation for the service I received from Legal Authority. Within two days of emailing my resumes and cover letters to potential employers I received over five requests for interviews and accepted a new position with the firm of Couch White just four days after mailing the resumes and cover letters prepared by Legal Authority.

The services I received from Legal Authority were second to none and I would be more than willing to recommend the services to others. Thank you for all your assistance. Legal Authority provided me just the edge I needed to secure a terrific new career opportunity.

I wanted to thank you for your help in setting up my account with Legal Authority to conduct my job search. I recently accepted a position with a firm in Miami that I would have never located if it were not for Legal Authority! I'm very excited about the job and impending move to Miami. I've recommended Legal Authority to all my friends who have not found jobs and I'm sure they'll be calling any day!
-R.Z.
testing com
-Chirag Modi
From start to finish, Legal Authority helped me secure an associate position with one of my top choice firms in downtown Los Angeles. Less than 2 weeks after sending out 400+ resume and cover letters, I received calls for NINE interviews, all from very respectable firms, and wound up with THREE job offers. The hardest part of the process was deciding between the job offers...Legal Authority does all the grunt work for you! I'd especially like to thank Caroline Lee...those of you who are lucky enough to have Caroline as your employee advocate will see that her enthusiasm and support will guide you along the way and make the hiring process a bit less scary and a little more exciting!
-L.A.
+ read more




Legal Authority is effective

Thanks to the mailings, I got 6 interviews and 4 offers and I'm still hearing from firms asking for more credentials and interviews. It took some time working with the writer to get the perfect cover letter, but within days of dropping in the mail 500+ letters to San Francisco and Sacramento firms, I began getting calls and emails for interviews.

Choosing two legal markets paid off for me because my first choice city was much less responsive. Within about 7 weeks from dropping the letters in the mail, I accepted an offer from an SF firm where I will be earning more money than I had anticipated.

One hiring partner pointed to the strength of my cover letter in deciding to call me in for an interview, despite his aversion to hiring recent graduates. At least two of the firms that made offers weren't officially hiring.

I almost did not use Legal Authority because I did not have the money for it, and my career services adviser frowned upon large, direct mailings. But the deferred payment option and the prospect of writing hundreds of cover letters while studying for the bar convinced me to try it. The service yielded results I could not get with on-campus interviewing, my adviser's help, or my own small-scale efforts. I would certainly use Legal Authority again, and have recommended it to some of my classmates still looking for jobs out of law school.
-T.T.
I have been working for 6 years in several positions and I have never experienced such an easy transition as through using your service. I have three offers, actual job offers, to choose from, out of 11 interviews, which I know from experience is an excellent success rate for 500 cold contacts!
-Joe
I was practicing in a small firm where I saw no growth opportunity for myself (I am a litigator who used to be in insurance). I got an offer from a place where I feel I can get on partner track. Thanks. I needed this.
-Robert
+ read more




Legal Authority Exceeded My Expectations

Thank you so much for your help! I sent out my letters a month ago (almost 300!) and got 10 or 15 interviews. I only decided to go on four or five because by the fourth one, I already had an offer! I'm working at a mid-sized firm outside of Dallas. I got offered a job at a huge firm in downtown Dallas, but even though the salary was higher, I liked the smaller one better. I'm working there now and just love it. Your service was the best thing I could have ever done!
-Angela
I mailed my Legal Authority letters on a Wednesday and I had a few interviews set up already by that Thursday! And that is with that 14-month gap in my resume, obviously, you were right about how to handle that. I have had 10 interviews so far, with 2 callbacks, and I am getting close to wrapping up my somewhat epic search. I feel so much hope now that my next job will give me the livable lifestyle I am looking for after the hell I went through at the last firm. Thank you so much.
-E. Lee
Hi! I just got my second call-back at a great firm in Detroit. With my law degree from a school in India and my residence in Canada, I truly thought I was lost. Your company was able to assist me greatly, and I thank you for it.
-Priya
+ read more




Legal Authority is Much Better than other Methods of Looking for a Legal Job

My law degree was earned in China. I thought getting a summer job with my background was impossible, because my Career Services Office couldn't help me, but Legal Authority's marketing got me the job. I'm so grateful.
-Z. Y.
I went to school in another state and was trying to break into the Los Angeles market. I had used all of my connections and talked to everyone I knew. There were lots of promises of help, but NOTHING panned out. I turned to Legal Authority as my last hope. I did a search in Los Angeles and sent out 600 letters and got eight interviews. I just accepted a position making $85,000 per year, with the promise of a raise in six months. I KNOW I WOULD HAVE NOT FOUND THIS JOB WITHOUT LEGAL AUTHORITY!!!!!
-J.S.
I recently accepted an attractive offer of full-time employment that, but for Legal Authority, I never would have gotten. After months of trying to work with recruiters to no avail, I tried your service and had an interview scheduled in two days. More followed, including callbacks and a couple of offers. It was nice to be in the position of choosing, and without you I could not have done that. Thank you!
-Hannah B.
+ read more




Legal Authority Worked for Me

I have gotten one interview and most importantly, one job offer as a result of my Legal Authority search. I just arrived in the country from England, had no U.S. legal education whatsoever, and my most recent experience in the U.K. was as a post office manager. This will be my first associate position and I am very glad! Brilliant work, thanks much.
-K.P.
Thank you for your work! I have already gotten five interviews, and it's only been about eight days since I sent my letters out. I had always heard that if you don't have a job by January of your third year of law school, you don't have a chance, but obviously, that's wrong. I'm really excited about my prospects, and I told many of my fellow graduates to give you a call. Thanks again.
-Heather
I thought that having someone experienced in the copyright department and a professional in this field was a great help in writing a professional resume and cover letter for me that reflected my background very well. It was indeed a great help and I would certainly recommend their Resume and Cover Letter writing.
-M.C.
+ read more




Legal Authority is a Good Value for Money

I was a JAG attorney in Virginia, and Legal Authority got me a real estate job in New York City despite my lack of experience. Well, 580 letters later, I got three interviews and two offers. This is a service that I will recommend to all of my military attorney colleagues because even though it's expensive, it's the best money I've ever spent.
-Sheila S.
Whoever said it's impossible to find a job fresh out of law school and without a bar license obviously has never met Legal Authority. I didn't have any problem at all! During my last year of law school, I approached my career services for help in finding a job back in my home state. While they were great with me, they just didn't have the resources to help.

Then, someone suggested the targeted mailing scheme. Since I didn't know much about it, I didn't really care to follow up on it. It wasn't until after the bar that the reality of the real world finally kicked in, and I decided to contact Legal Authority. It was the BEST decision I ever made! AND the BEST investment ever!

Caroline Lee was absolutely wonderful!! She listened to my goals and suggested an attack plan that proved to be quite effective. The legal staff was great, too. They helped me write a very impressive cover letter and resume that my employer still raves about! I was really lucky to have found Legal Authority, and especially, Caroline.

Two weeks after I mailed out my cover letter and resume, I secured five interviews and had offers on the table that I simply couldn't resist. I am now with a very prestigious mid-sized west-coast law firm, practicing in the corporate/commercial litigation and estate planning sections. Exactly what I wanted and wished for! I could not have asked for a better gift this year. Thank you, Legal Authority!
-B.C.
Thanks to Legal Authority, I went from a $35K paralegal at a top firm to an actual attorney making $80K at a mid-sized firm. I'm getting to do the IP work that I wanted, and I got several interviews out of the 300 or so letters I sent out. This was one investment I'm proud of. Thanks.
-T.H.
+ read more





Sign up for a "

Free

, No Obligation Resume Critique" and "

Free

Market Evaluation". Let us tell you how much potential you have!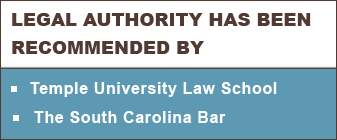 Reviews
What Our Clients Are Saying
Well, I have to hand it to you. Your system actually worked. My resumes went out on January 8, and less than two weeks later, I had interviews with five different firms, including one second interview...
- Ken

I had a number of friends who used Legal Authority. The service came highly recommended. The only reason I thought the service would not work for me was because I was a litigation associate and I want...
- J.K.

I didn't think I had a chance in NYC, since I went to Tulane, but I've gotten two interviews so far! There are almost 100 firms that I haven't heard anything from, and I'm still waiting on these two f...
- Nicole

MORE



Featured Advice
Featured Advice

5 Biggest Attorney Job Search Mistakes
Attorneys and law students are one of the most ill-informed groups of people there are when it comes to conducting a job search. MORE

Legal Authority Outplacement Program
Give your attorneys the most opportunities.
Making economic or strategic adjustments in personnel can be a tough decision for any firm... MORE

Law Student Wins with Legal Authority
How a highly successful Manhattan law firm associate auctioned himself off to the highest bidder... MORE

For Employers
Legal Authority's Comprehensive Employee Outplacement Program.
Give your attorneys the most opportunities. MORE


Our Database and Technology
Legal Authority's Comprehensive Database and Advanced
Search Engine. MORE

National Advertisement
Legal Authority and National Media
Take a sneak peek at the marketing strategies of Legal Authority. MORE





Get the best legal jobs through Legal Authority.
Click here to understand the simple process and utilize our services to the maximum.


Get on Track
Get on Track




Articles By Harrison Barnes From
BCG Attorney Search