J.J.

N

etworking and Your Job Search

Are you an attorney or law student who has just started your job search or is interested in transitioning to a new job? If you are, then don't forget to include networking as part of your job search.

Some attorneys and law students feel that networking is not beneficial to their job search and career. However, networking is actually one of the most important and effective ways to land a job. It is also a skill that will help you long after you've obtained your new job (i.e., it will help you acquire and maintain relationships with clients). Other attorneys and law students feel that they just don't have time to network. However, you should make time to network. After all, it is a great way to make connections that could possibly open up new opportunities and allow you to learn more about your areas of interest.

Preparing for Networking

Before you begin networking, you should think about what type of people you want to network with. Also, you should think about what type of job you're interested in. Prepare answers to questions about your career and your interests. Also, make sure that you have business cards, resumes, cover letters, and references prepared. You want to be present yourself in a professional manner, and you want to be ready when the potential opportunity presents itself.

Ways to Network

1. One of the easiest ways to network is through local city, county, and state bar associations. If you are a law student, you can join the student membership section of the Bar association. Typically the different bar associations have meetings, seminars, and other gatherings where you can meet attorneys and other legal professionals in your areas of interest.

2. Another easy way to network is through your law school. Law schools have many social events and legal seminars that bring an array of legal professionals together. Additionally, ask your law school's career counselor for a list of alumni who work in fields that interest you. While you're at it check out the alumni from your undergraduate college too.

3. Also, don't forget to network through those you interact with everyday, such as your friends, colleagues, and classmates. You'd be surprise of how resourceful your close associates can be.

4. Social networking sites are another great source for networking. It is the waive of the future. It allows you to display information about yourself and it allows you to learn about others. Some social sites many people are already members of are Myspace and Facebook. Myspace and Facebook are great for fun and social networking, but sites like Likedin and Lawlink.com are great for professional networking. Remember, when you become a member of these professional networking sites, to make sure all the information you display represents you in a professional manner. You don't want to give the wrong impression.

Don't Forget to Give Back

Once you've landed your job through networking, you should help others. Networking isn't a one time event. It is a continual process. So, just like someone gave you a helping hand, you should give someone else a helping hand. Incidentally, by helping others, you will be building new relationships that could be beneficial to you in the future.

Remember, networking is a tool and skill that allows you to establish relationships where both you and your contacts benefit in some way. Just as the saying goes, "It's not about what you know, but about who you know." So, make sure you maximize your success by networking.




Sign up for a "

Free

, No Obligation Resume Critique" and "

Free

Market Evaluation". Let us tell you how much potential you have!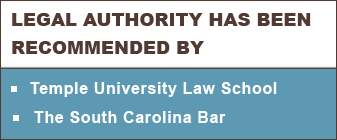 Reviews
What Our Clients Are Saying
As a third-year law student, I tried marketing myself and got nowhere. I needed serious help to find a patent job, and my Career Services Office was useless. I used your company to send out 650 letter...
- Amy Z.

After reviewing my completed cover letter and resume, I couldn't believe the difference Legal Authority made! I finally feel confident about my credentials and my ability to find a job. Thank you, Leg...
- William F.

I was worried that, after paying a grand, I wouldn't get results from mailing 654 letters. Well check this out: I put them all in the mail on Tuesday (9/2), had a call back that Thursday (9/4), an int...
- Aaron

MORE



Featured Advice
Featured Advice

5 Biggest Attorney Job Search Mistakes
Attorneys and law students are one of the most ill-informed groups of people there are when it comes to conducting a job search. MORE

Legal Authority Outplacement Program
Give your attorneys the most opportunities.
Making economic or strategic adjustments in personnel can be a tough decision for any firm... MORE

Law Student Wins with Legal Authority
How a highly successful Manhattan law firm associate auctioned himself off to the highest bidder... MORE

For Employers
Legal Authority's Comprehensive Employee Outplacement Program.
Give your attorneys the most opportunities. MORE


Our Database and Technology
Legal Authority's Comprehensive Database and Advanced
Search Engine. MORE

National Advertisement
Legal Authority and National Media
Take a sneak peek at the marketing strategies of Legal Authority. MORE





Get the best legal jobs through Legal Authority.
Click here to understand the simple process and utilize our services to the maximum.


Get on Track
Get on Track




Articles By Harrison Barnes From
BCG Attorney Search